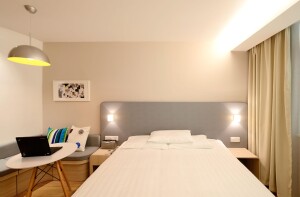 During the holiday season, millions of Americans will travel to visit family members and friends and may even be a guest in their home. Margaret, who lives in New York, has hosted her in-laws for the last three years during Christmas, but would instead like to take a Caribbean vacation this year with just her husband. How does she let her in-laws down gently?
She posed that question to MarketWatch news editor Quentin Fottrell, who had a few suggestions for refusing holiday guests. Above all else, don't lie to them, he says, but give as little information as possible.
For your beloved in-laws, I suggest, "We've decided to have a quiet Christmas this year, just the two of us." Perhaps make plans to see them at an alternative time, and tell them that you love them, too.
A few more people may take Fottrell's advice this holiday season.
Read more >