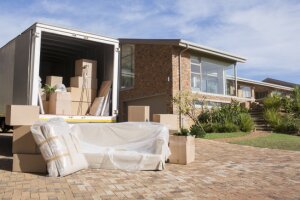 If the deposit is too high, little about the company is known, and the price is lower than the competition, you should probably consider a different moving company.
Geoff Williams of US News and World Report writes that there are many unlicensed movers that are too inexperienced to offer good moving services. Many people do not know enough about moving companies, and are usually looking for the best or cheapest deal. However, this can be an issue, because many companies con customers or do not provide good service.
"None should be above 10 percent of the job cost," T.J. Peterson, social media coordinator for OZ Moving and Storage says, adding that in his company's case, the cost is a flat $50 deposit.
For instance, Kevin Adkins, CEO of Kenmore Law Group in Los Angeles, hired a moving company in 2012 that he found in the Yellow Pages. You don't think of bad guys advertising there, but inept and unscrupulous companies can wind up in the phone book like anyone else.
Read more >