In its nearly half-century existence, the Super Bowl franchise has seen only eight teams win back-to-back trophies. Eight. It's so hard to sustain high levels of success because of a mental deficiency that makes individuals and teams think that once they reach the top, they don't need to keep improving. Coach Walsh identified it as success disease and called it his biggest obstacle. Opponents can be overcome, physical limitations can be pushed, but an arrogance of the mind that claims the next win is based on a previous victory is subtle, dangerous, and challenging to overcome. This definitely happens with companies. When they're small and hungry, they bust their butts to learn and grow. Then once they start winning, they lose their hunger.
Whether it's a championship-winning team, an entrepreneur reaching business growth goals, or a company increasing its market share, we often see folks working their tails off to meet their goals, then subsequently losing pace and starting to fall behind. Eventually, the circumstances surpass their ability and they stop winning. Fortunately, a "losing season" can be exactly what salespeople or sales teams need to snap out of it and start pursuing mastery again. Continuous self-improvement keeps companies in business today and ahead of future circumstances so that they'll continue growing tomorrow.
We are in danger of success disease if we don't put enough value on what we did to start winning in the first place. Below are five tips to build a culture of continuous learning and self-improvement:
1. Adopt an Underdog Mentality
Bill Walsh says the cure to success disease is adopting an underdog mentality—a mindset that keeps you saying, "I have to work like no one else so that I can win like no one else.
Ted Terry, CEO of Crescent Homes came to the industry in 2009—in the middle of a down market. Despite the challenging economic circumstances, he found success by adopting an underdog mentality, saying you can't control your circumstances, but you can control how hard you work.
2. Hold Yourself/Your Team Accountable to the Standards
Ted Terry also stresses the importance of building a team atmosphere, saying "culture is the way we relate to each other." He says that when everyone has a stake in the company, they take ownership and believe they can make a difference. "We want to make sure we are not complacent," he says. Complacency leads to defeat.
We are accountable to ourselves, our team, and our company to uphold the standard at all times. The wins will follow. There will be times you will be able to make your goal without upholding the standards. This is the test. Don't let the "good times" be an excuse to lower your guard.
3. Applaud Efforts
Rather than just focusing on results, celebrate the strategy, planning and work it took to get there. This creates future victories and ensures a commitment to keep growing.
4. Celebrate Milestones...And Then Move On
Whether for yourself or people on your team, recognize areas where there has been improvement. Celebrate the victories—large and small. People get worn out when they feel they're never going to be good enough. Let yourself/your team celebrate the victory—then fight for the next win.
5. Embrace a Lifetime of Learning
Bob Youngentob, co-founder and president of EYA Homes, says embracing continuous learning is so important to their business that they created the year's theme, "sharpening the saw" around the idea that learning never stops. People and businesses that foster continual learning position themselves for continual growth. We must provide opportunities for continual growth, creating a culture that values learning.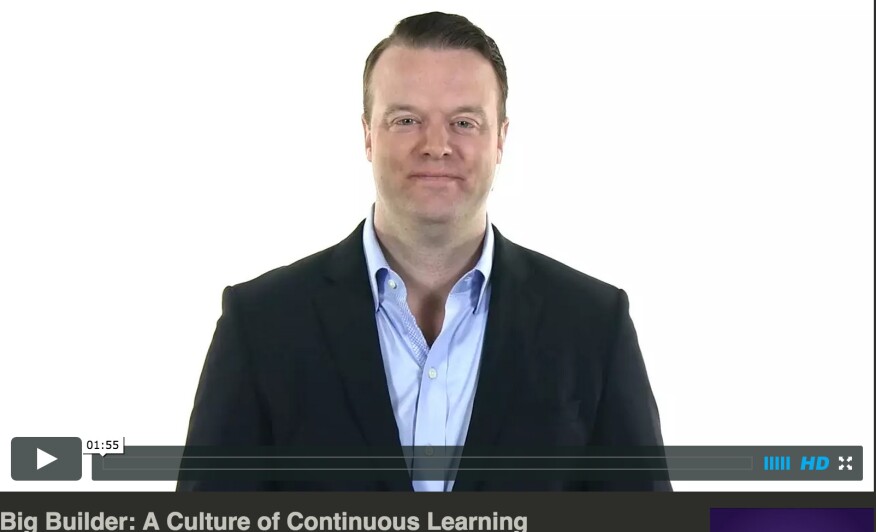 We are in danger of success disease if we don't put enough value on what we've done to get to the point of winning. Promote continuous growth to defeat success disease and build your winning culture. Celebrate the victories, but never forget the path that led you to success.