This past April through July, 20.3 million 16 to 24 year olds were working in summer jobs, according to the Labor Department. That number reflected an increase over the same period a year earlier of 2.1 million.
This is a story about a guy--who like many other people who strive in various stages of their careers in home building--who worked summers on home building job sites in California's Central Valley, and found a calling there.

Now, Pew Research reports that, on the whole, summer job opportunities have been trending down for several post-recession years.
Perhaps, the Labor Department's most recent data indicates a turn for the better. Fact is, while most of the attention--deservedly--to home building's talent shortages and capacity constraints have focused on skilled trade labor, the ranks of home building's next generation of management and leadership are also in need of replenishment--new blood, new ideas, new skills.
So, we can hope that some of those 20 million kids who're just starting back to school may wind up following in the footsteps of people like CalAtlantic chairman Scott Stowell and Pardee Homes' Las Vegas division president Klif Andrews, who got the bug and came back to the business the minute they finished their studies.
Andrews was one of those kids who right about now would be starting back to school after a summer building homes out in the blazing San Joaquin Valley sun. The experience of summer jobs among home builders in the Fresno area put the touch on him, and there was no question in his mind what he wanted to do despite the degree in finance he held from California State University.
Finance may have been a chosen academic area of concentration, but something else got into his veins, something few people can get their brains around if they're not home builders themselves. It's not that that finance degree hasn't meant something, either. After a couple of post-graduate stints with builders in California, Klif got into the land and development side of the business with Pardee Homes in the Vegas area in the 1990s--where financial analysis was a critical skill, and he's been with Pardee since.
Finance, engineering, soil science, zoning and planning regulation, community outreach, marketing, local politics, landscape design, architecture, and a zillion technical areas of building and construction process and techniques have been part of an expanding repertoire of skills and interests Andrews has put to work as he rose Pardee's ladder to his current role as president of the Vegas division, which is now part of the TRI Pointe Group national empire.
But that passion to build and that fulfillment you only get from seeing people in homes and homes in neighborhoods start to sprout and thrive has been a subject Andrews could have learned only on the ground, with the people doing the work. For Andrews, it's a career, but it's also personal.
"As a parent, I want what a lot of parents want for their children, which is that they, too, can grow up and enjoy homeownership for their families as well," Andrews tells BUILDER as he mulls the importance of the Responsive Home(s) project that he's leading, bringing innovation to the design, function, and positioning of two new homes in Henderson, Nev.'s Inspirada community. "My kids have been very interested in this project, and some of their ideas have made their way into what we're designing and building here."
One only need to look at the daily updates and images of displaced souls streaming at great risk to who-knows-where to understand the indescribably profound importance a home, a safe, healthy, home has in our lives. Our domestic housing economy may be far, far away from the misery of those lives flowing out of harm's way in their home lands toward the unknown, but what it affirms is that a home is a bottom-line value that crosses time, geography, and culture.
For some of us, a summer job is an opportunity to earn money to offset debt or amass savings toward some goal or other, and that's a good thing. For others, like Pardee Homes' Klif Andrews, a summer job was the portal to a career.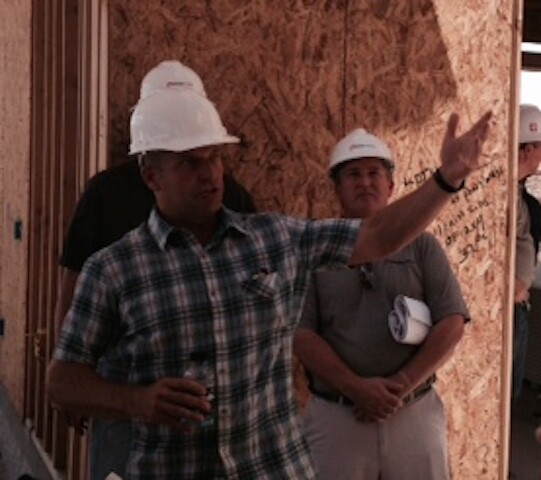 Work that is meaningful; now, that's a summer job one could only wish for as one of the 20 million or so who sign up for them.